Why hello there bloggeroon's. I hope you have all had a lovely weekend, got a pretty late post for you this Sunday evening. Ended up having a very lazy day watching Youtube video's and reading blogs! Was really nice to chill out and catch up on the things I don't get much time for.
Friday night I went to London to stay over my lovely friend, Amy from Dolls are United. Also owning and running Mod Dolly, if you don't know what I am talking about, then where have you been!? Mod Dolly is a company on the rise and I was very lucky indeed to get a great opportunity to work with Amy. We have a collection coming out on February 13th, so keep an eye out for that. Below is a little video I put together as a taster, so enjoy!!
I also got to meet the lovely Sara from Hello the Mushroom, she is the coolest lady with a lot to tell and has the exact charm in person as she also has on her blog!! <3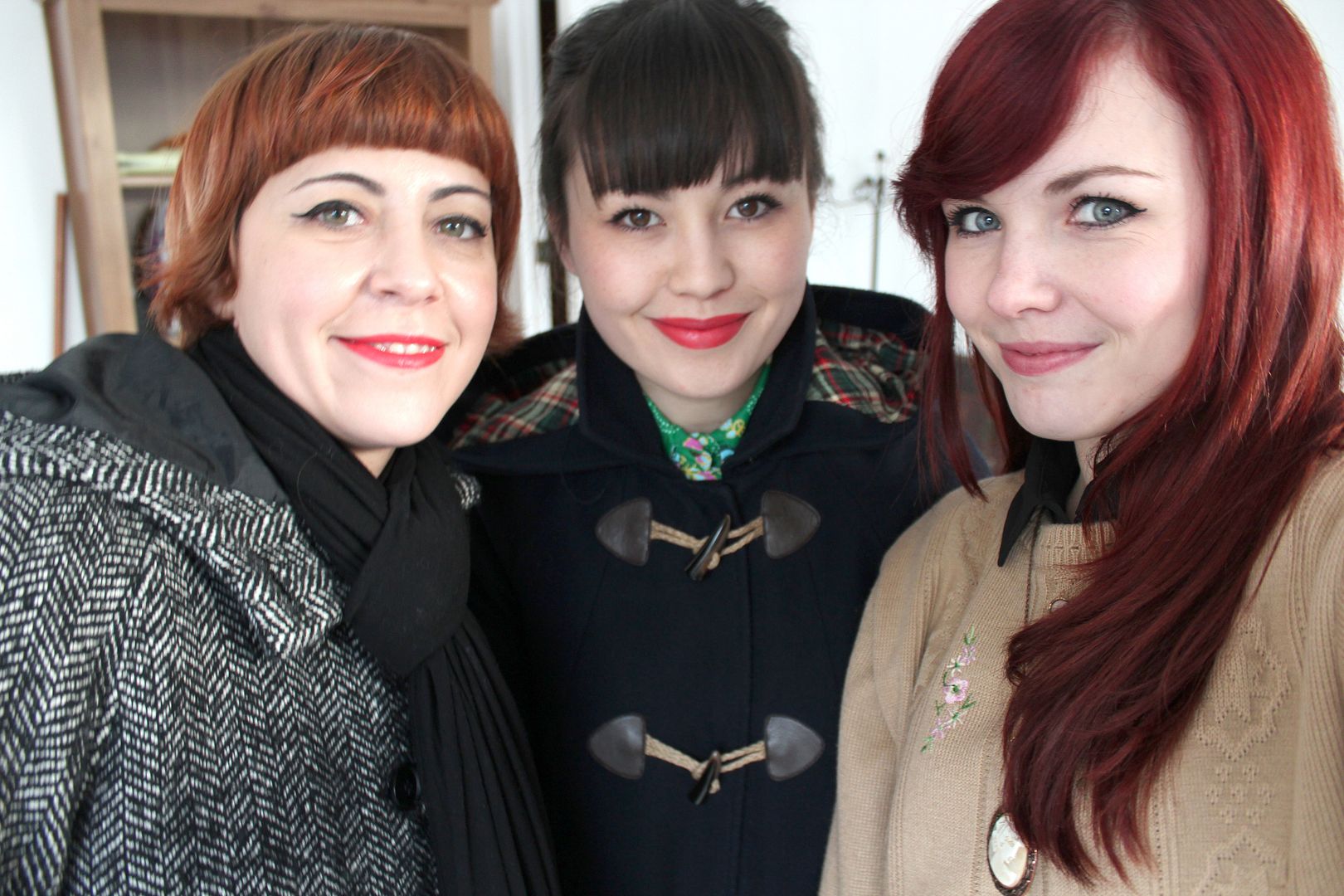 On Saturday, whilst travelling and in between changing for the photoshoot, this is what I wore. Say hello to this rather garish and brilliant skirt from vintage style Me, Meow. It is a cat/pigeon print, that is so crazy you can almost not make out what it is until you look closely. I love it! I really did have to keep all over clothes very minimal in colour, but couldn't help wearing my cosy tan jumper. I just wear it far to often, sorry about that!!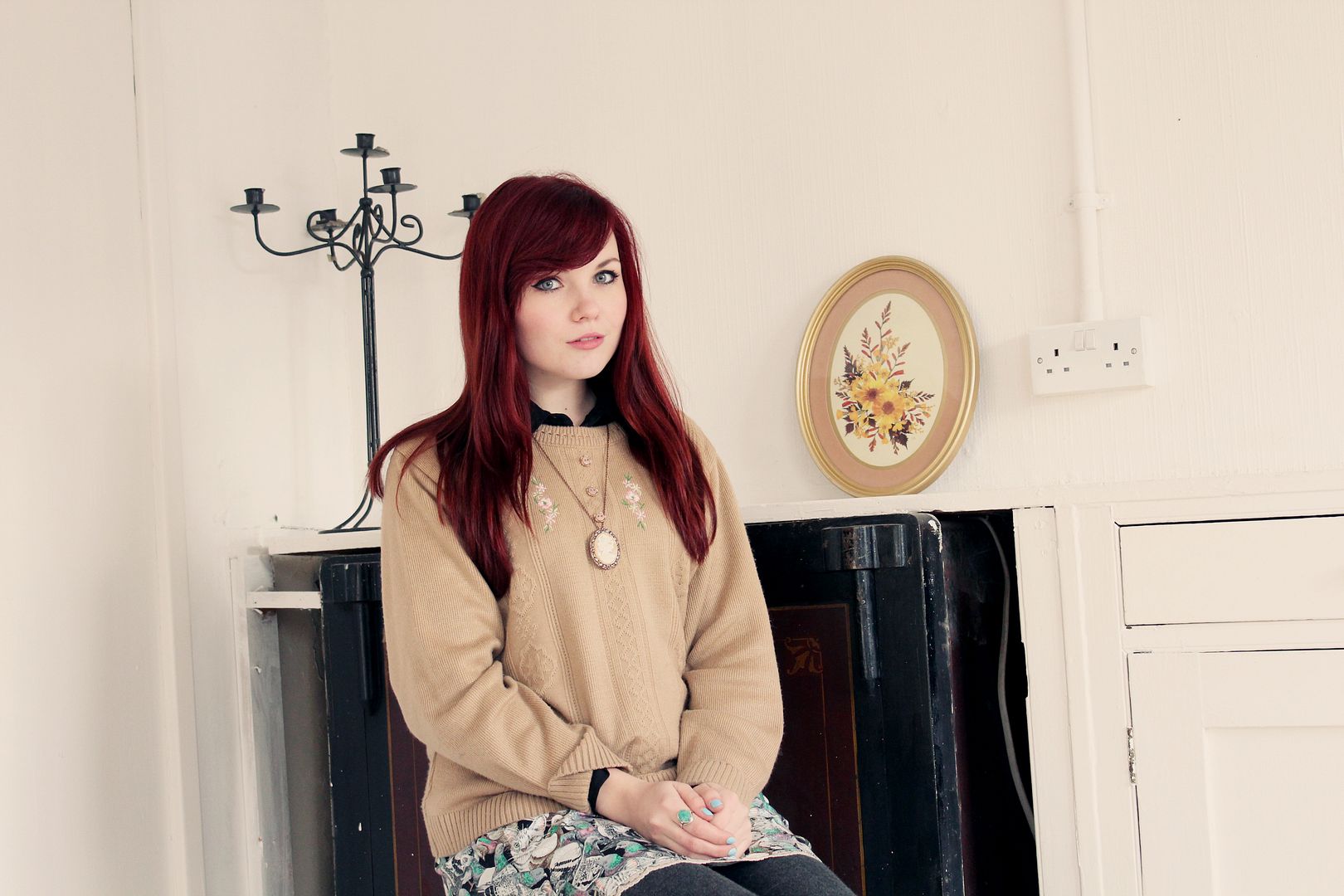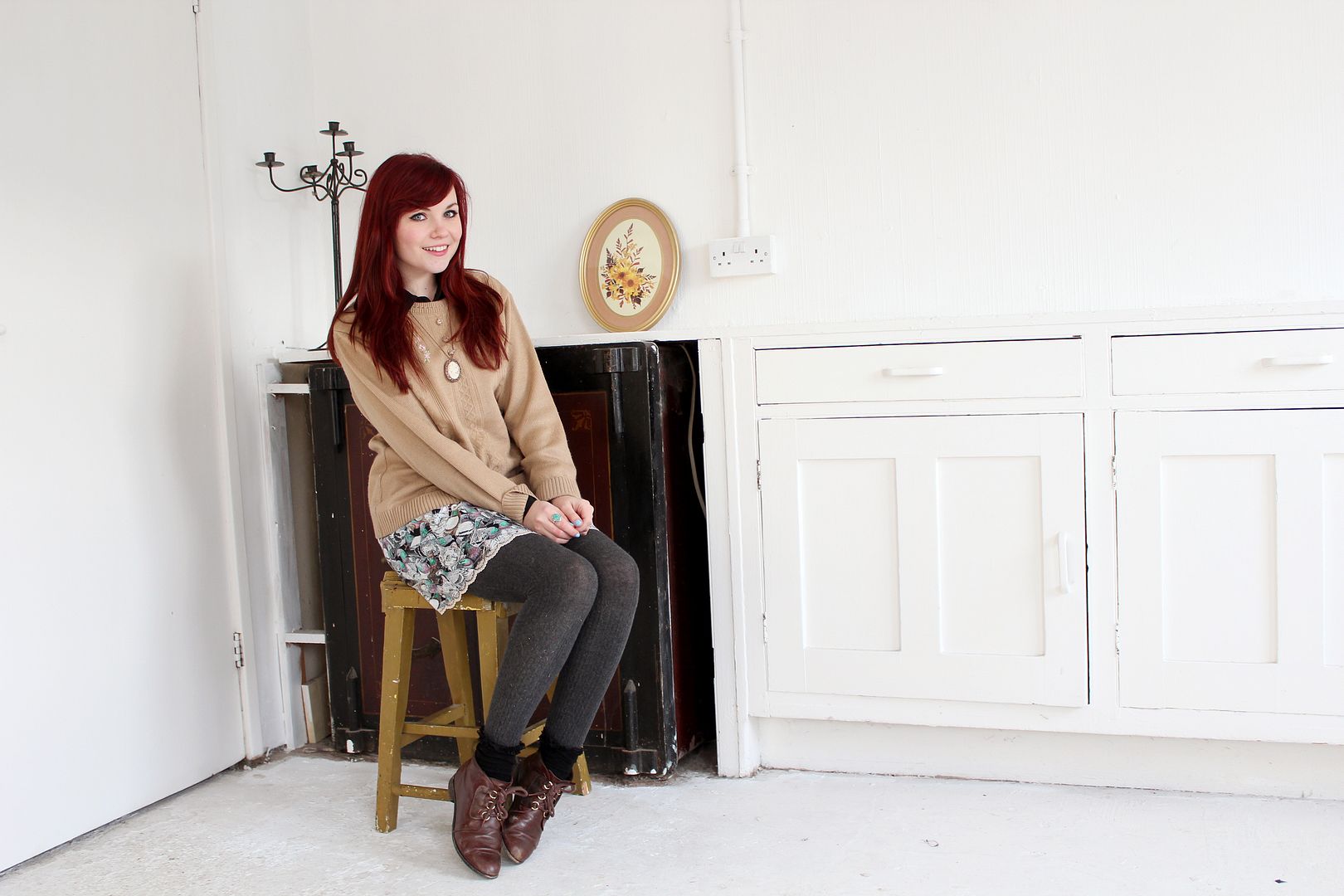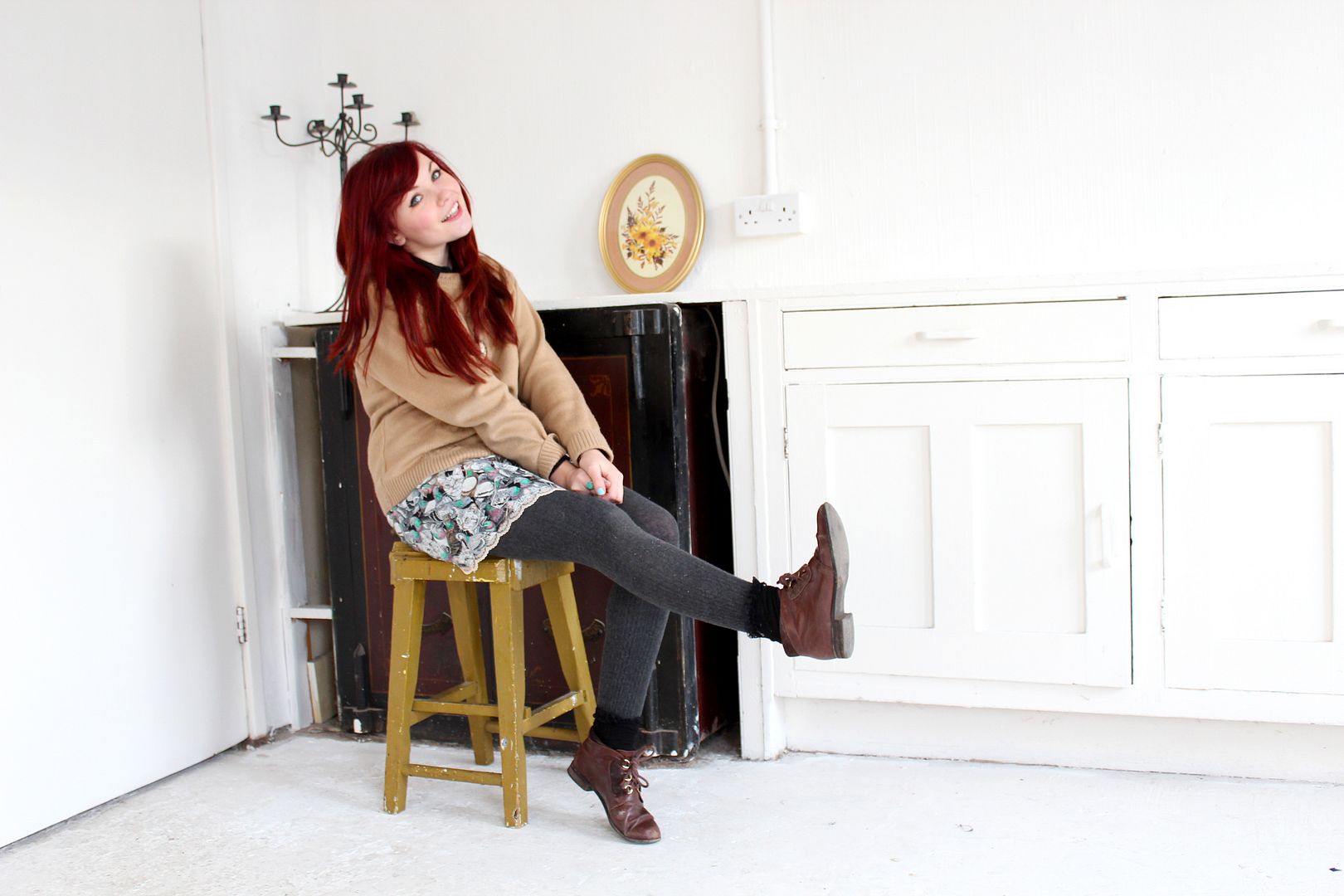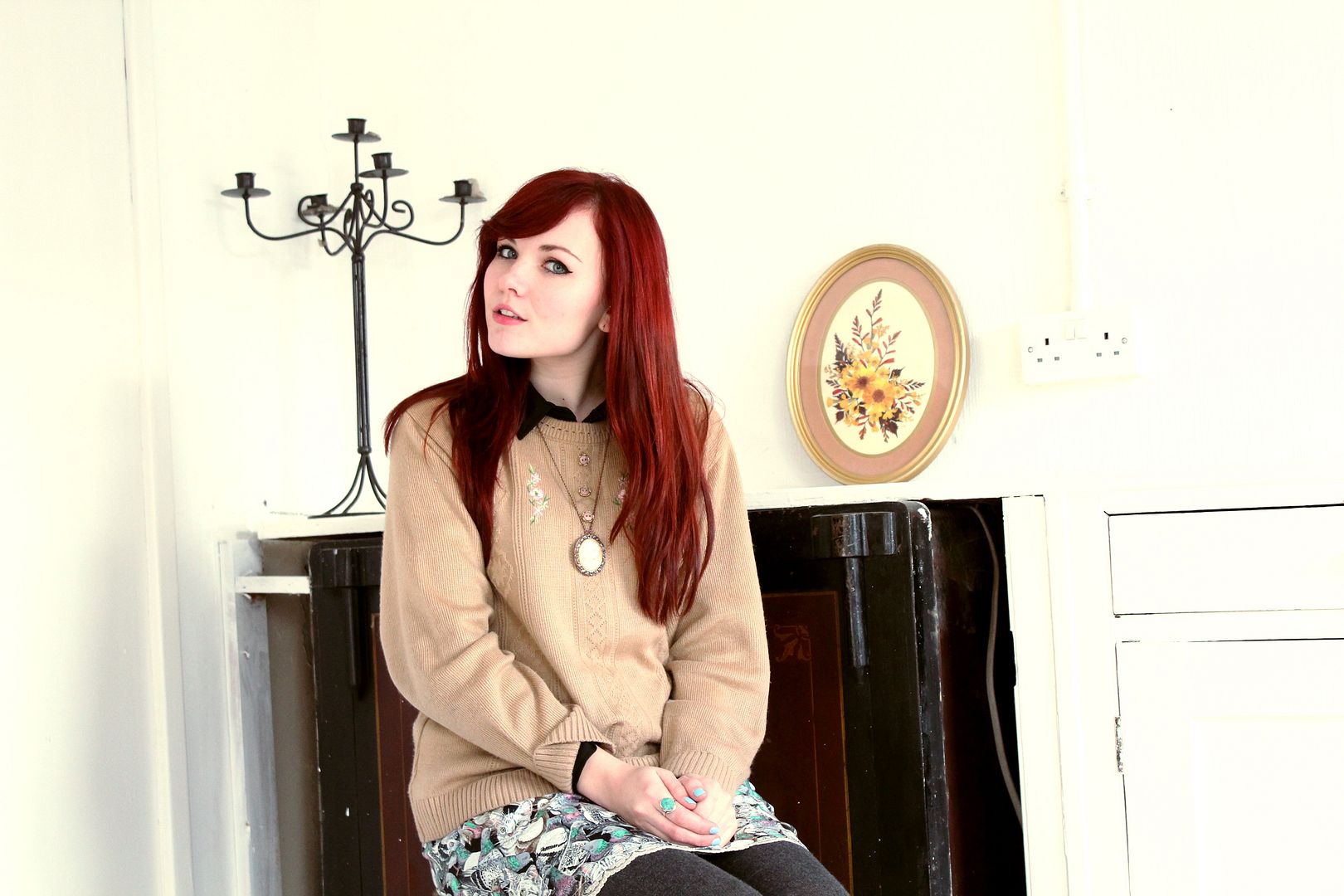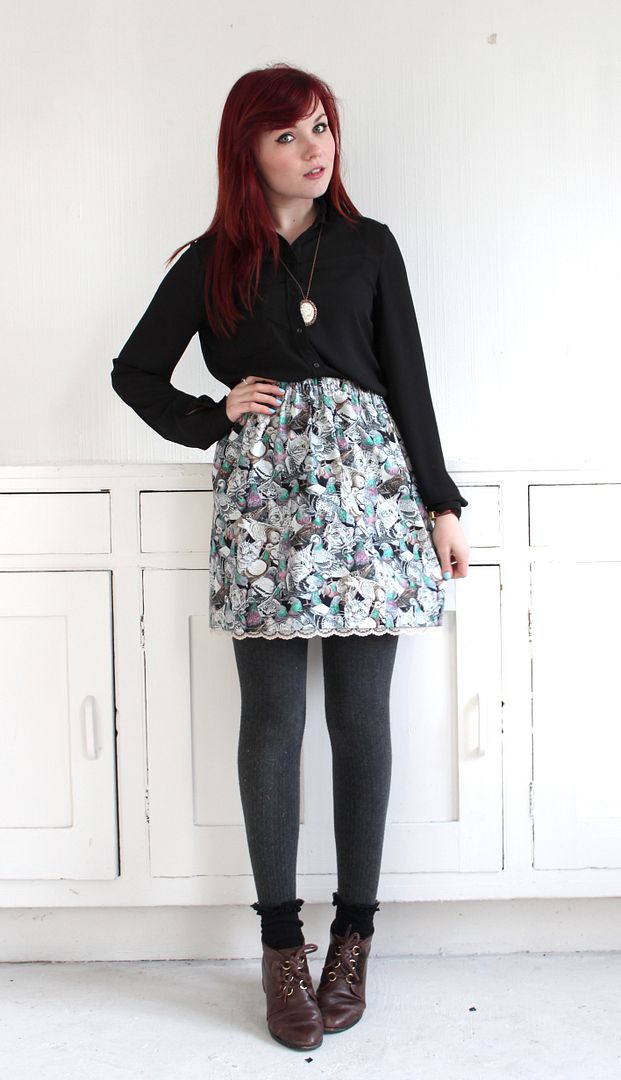 Any way, hope you all have a good week ahead. Another busy one is on the cards for me, so I will be tweeting and instigramming away I'm sure. Have a lovely one :)