Today I got to see my lovely Steph, she is an absolute babe. Not only did she bring me lots of food and treats, but I got lots of laughs and cuddles too. I can't wait for you to all see the creative post she has to show you with all the photos of the day!! Go over to her blog and take a look, hopefully the photos will be up look :)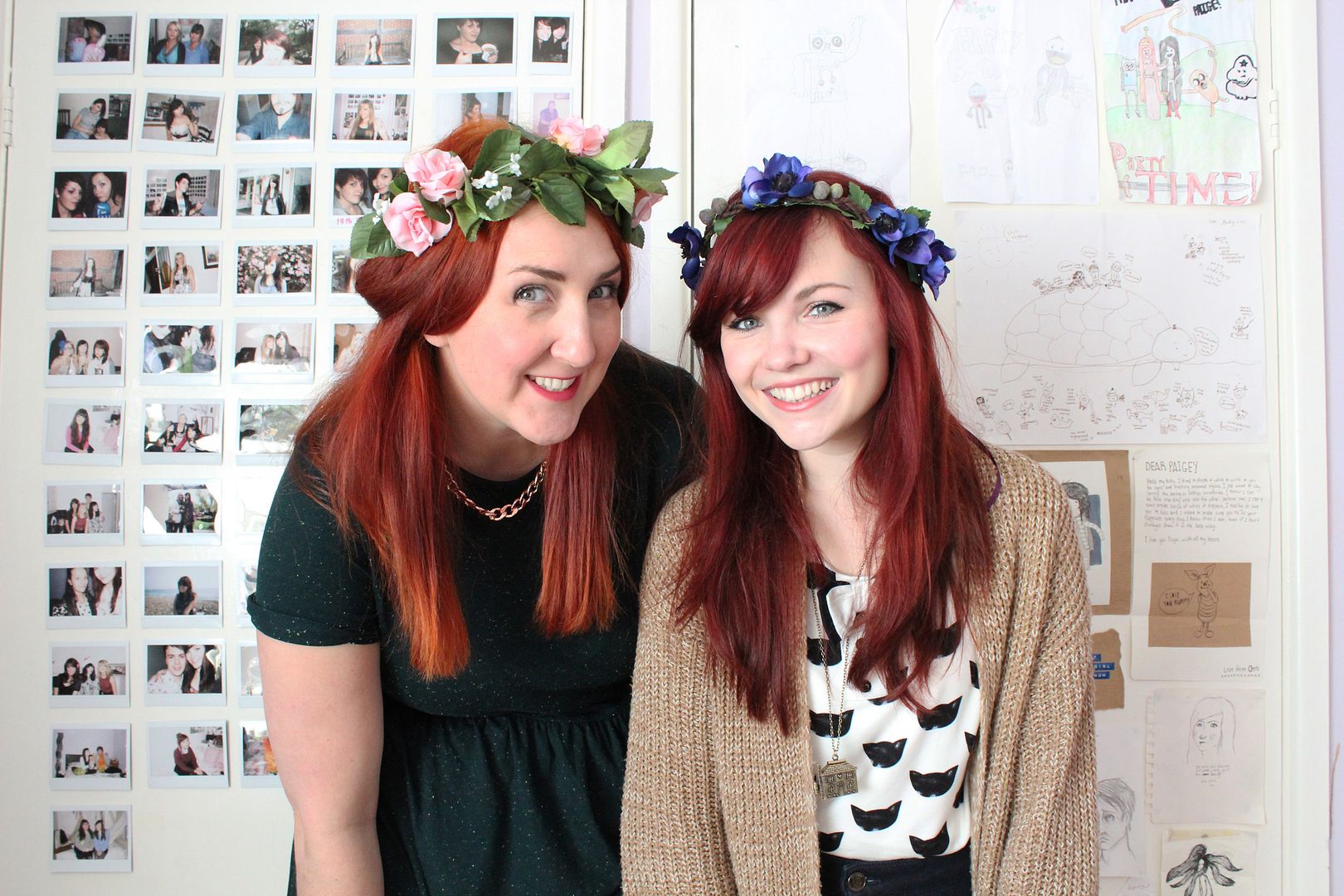 Today I am wearing my new cat print top from Pepa Loves, it was gifted to me, but what is great is that I get to give one of my readers one to!! On Sunday I will be launching a little giveaway for you all to enter, in order to win yourself one of your very own, so keep an eye open for that! I also finally got the chance to wear my Crown and Glory head band, I just love it!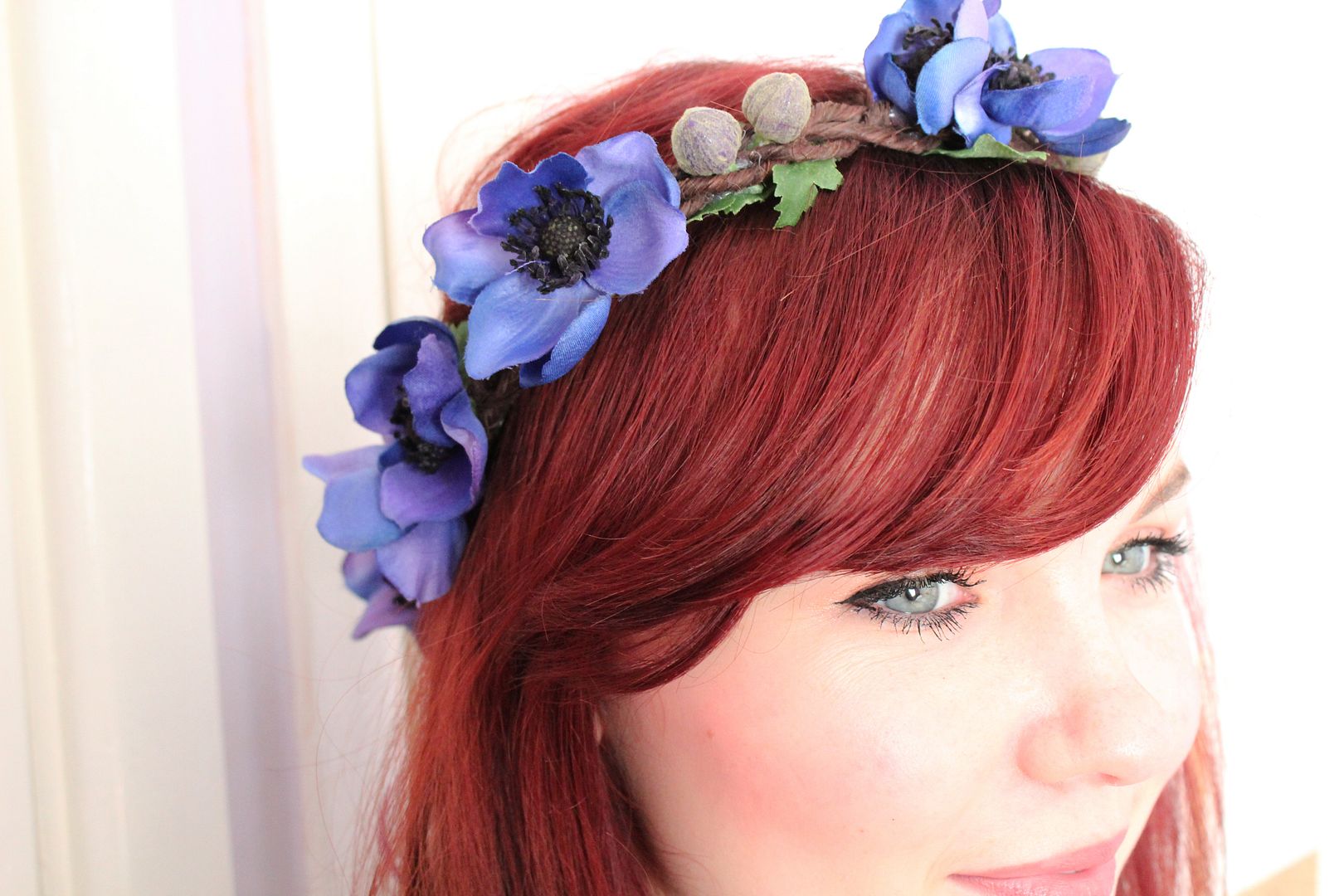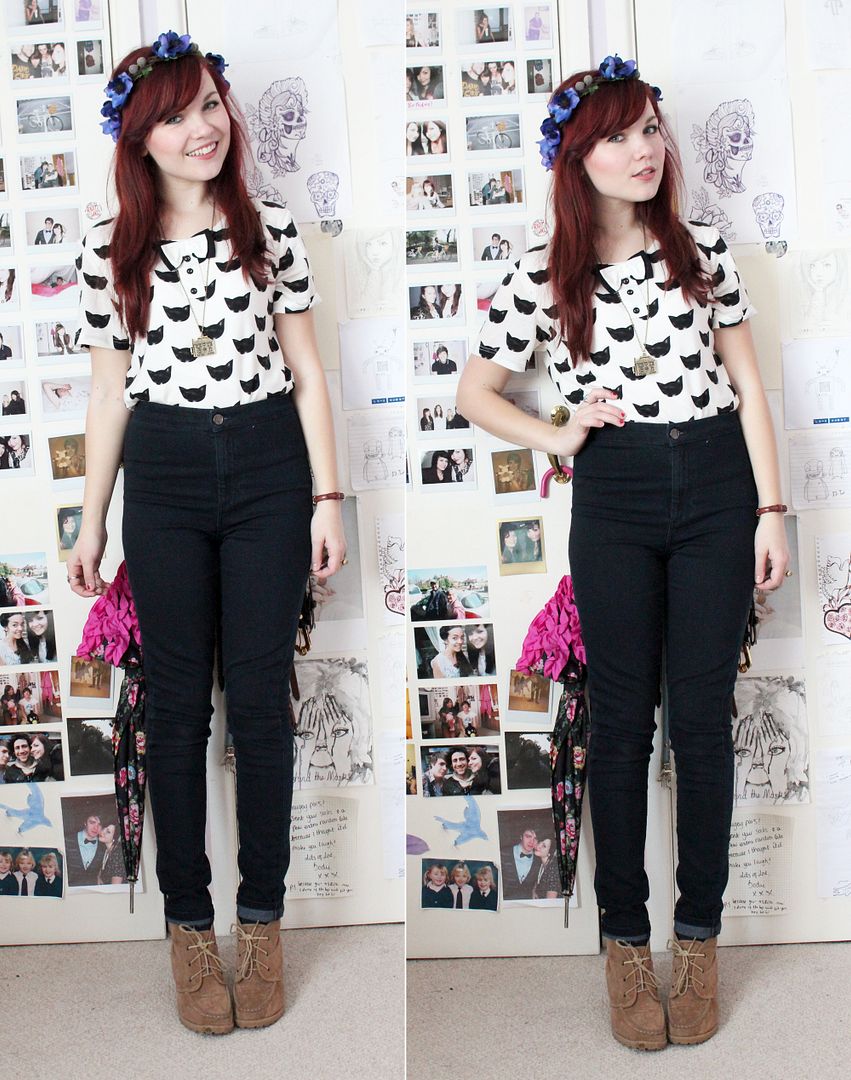 Tan Wedges - George at Asda
.