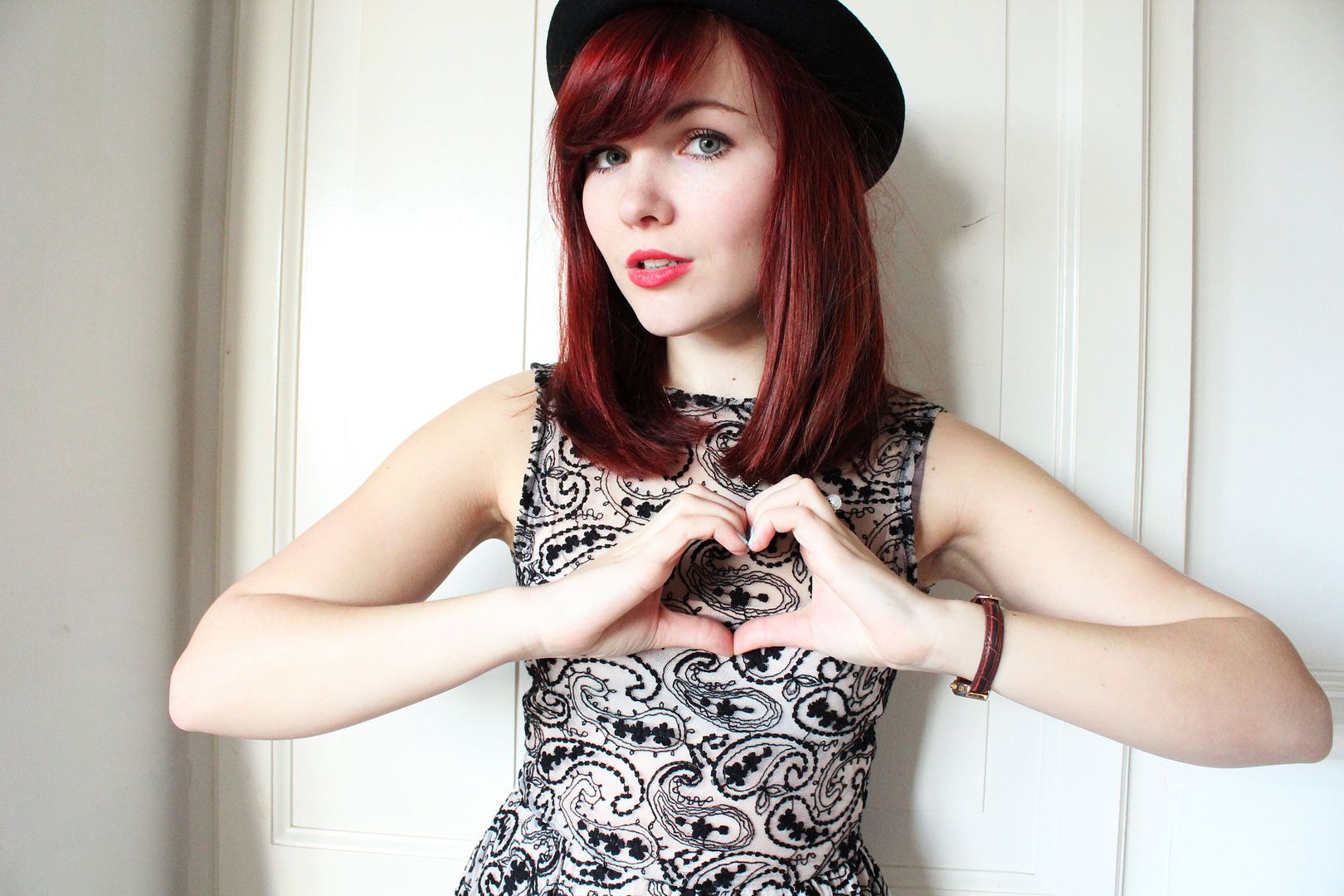 I hope you are all feeling the love today, after all it is made for sharing with someone. If not then grab a pal and a pizza and watch some girlie films!! I got these goodies in the post today and parts of my childhood came flooding back to me! Got to love Polly Pocket and Furby's. The weather is so nice, and I finally got a little bit of leg out (I know right, crazy times). I dressed up and even had a good old hair chop to make myself pretty to see my boyfriend. When he arrived I was so excited! We exchanged cards and I got this gorgeous little heart necklace!! What a cutie, now to cuddle up, play playstation and get dinner cooked for me. Spoilt I think is the word?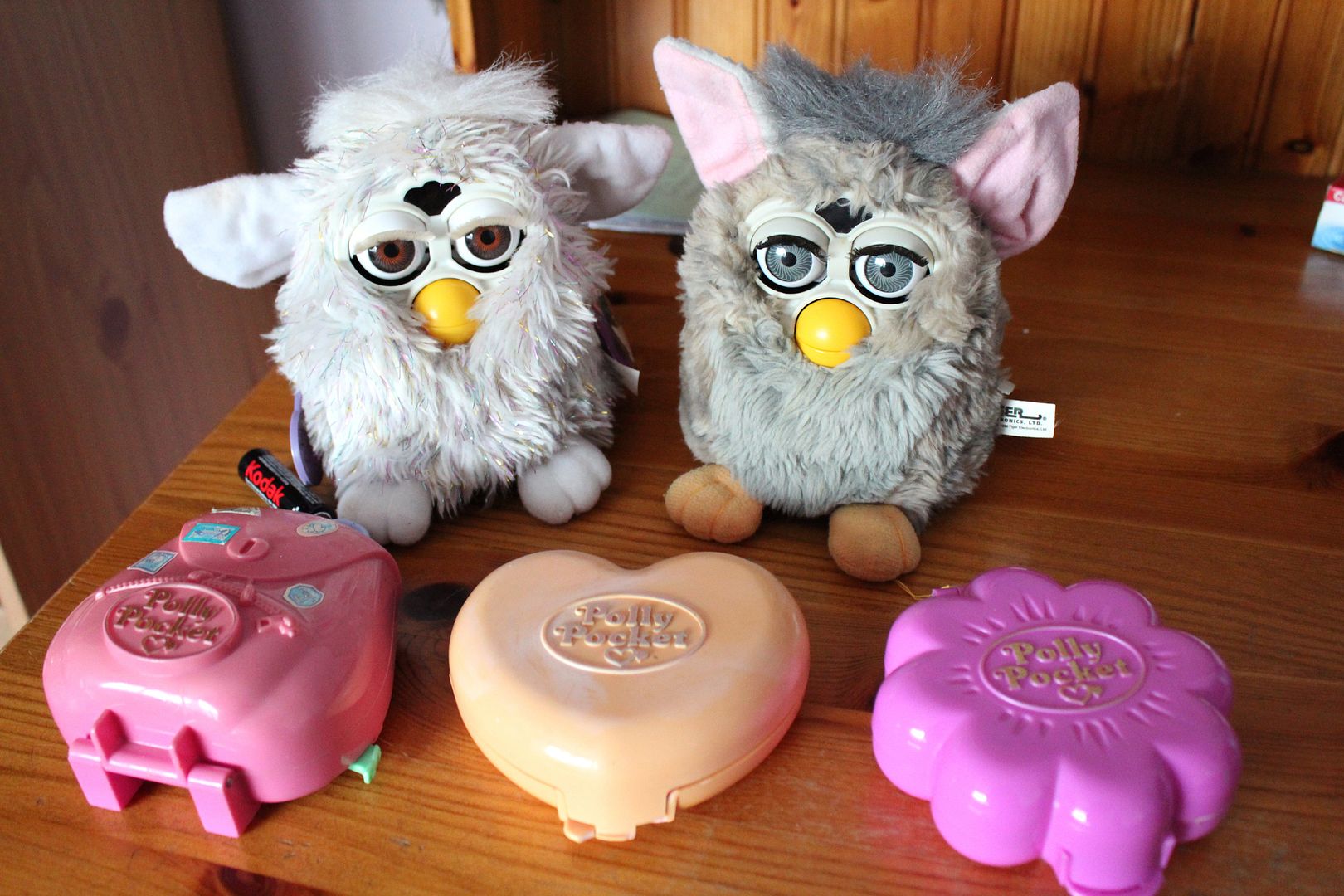 A bit of childhood nostalgia!!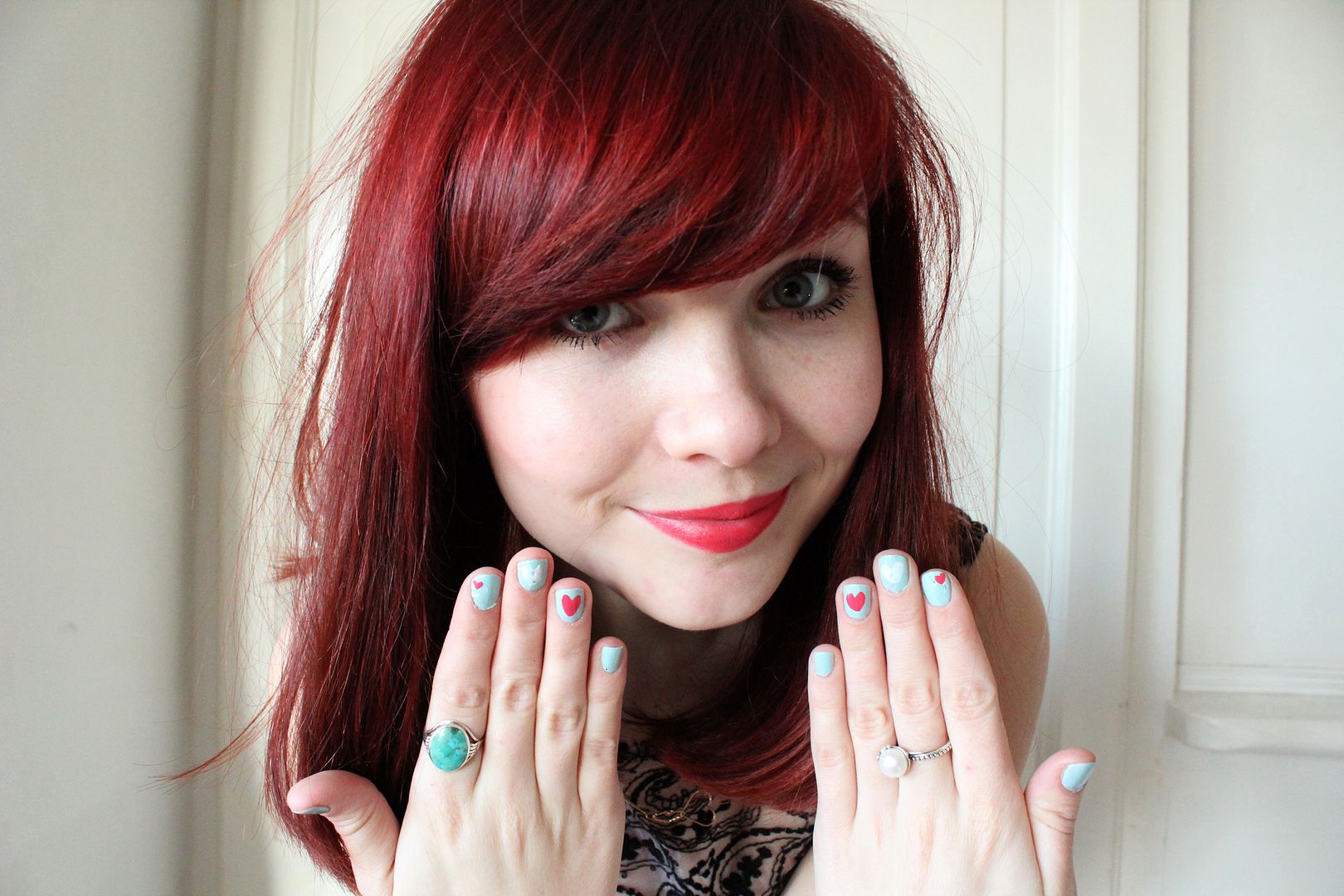 My nails especially painted for today <3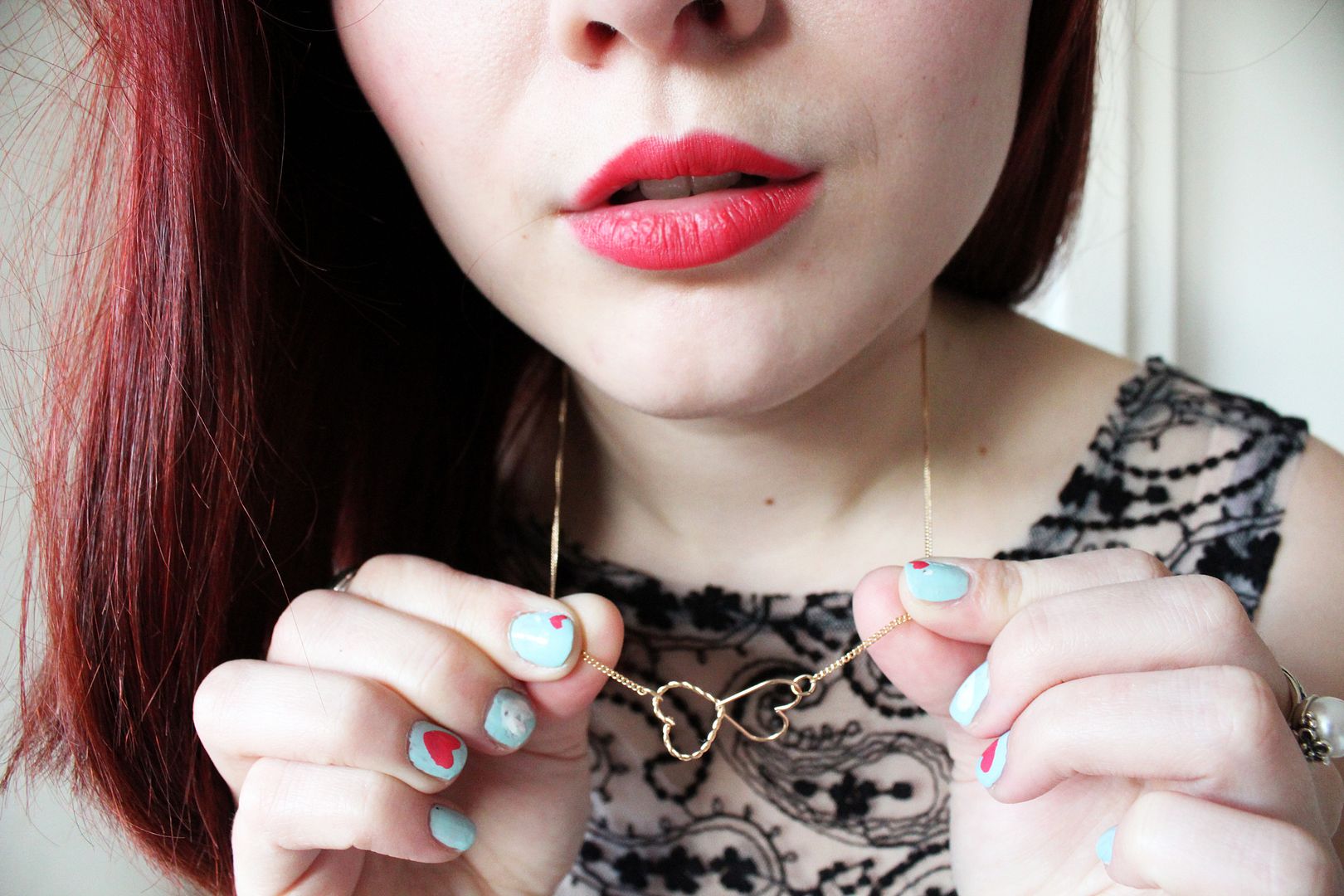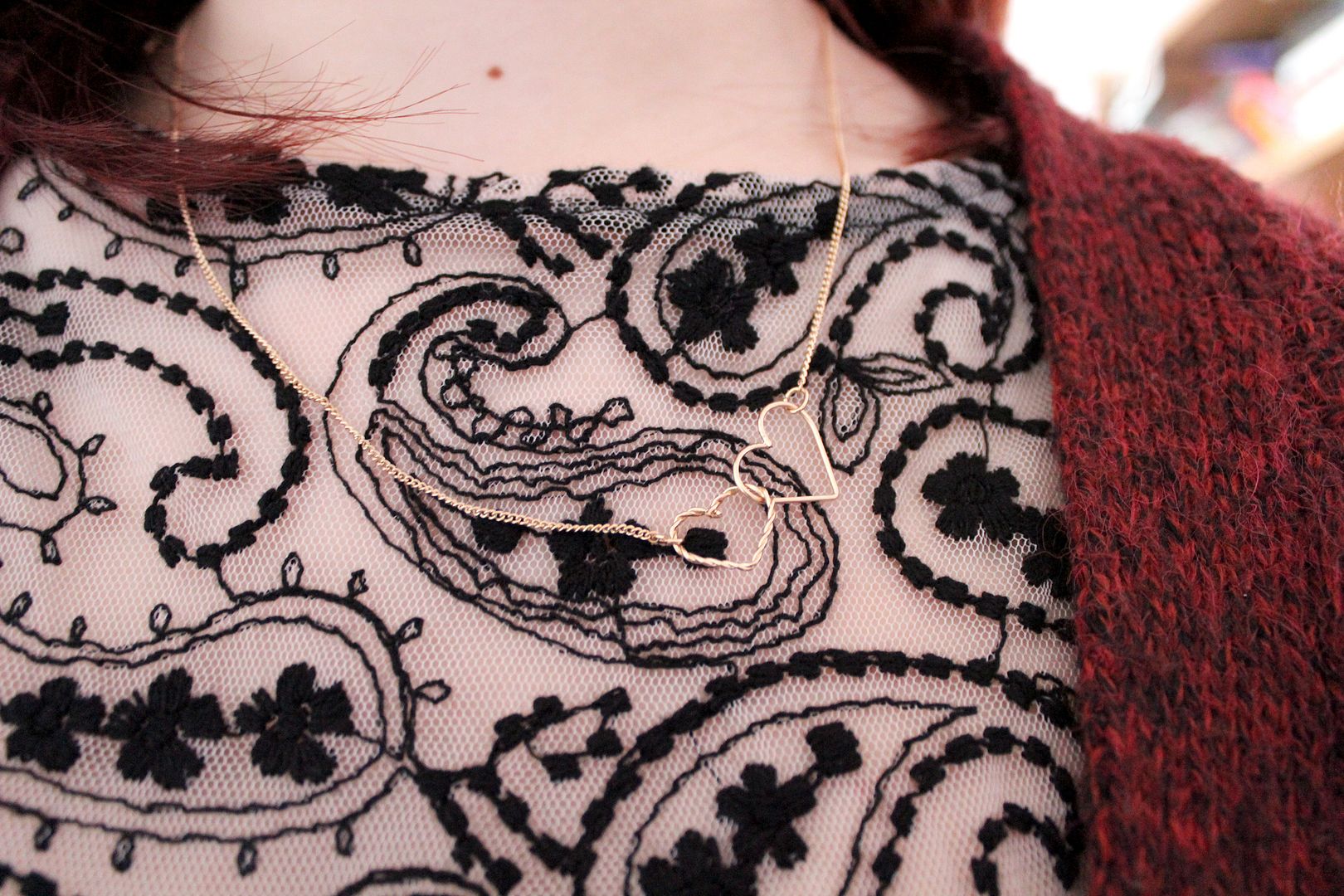 I also ordered this gorgeous dress from Motel Rocks, after getting a valentines voucher in the post. I love it so much!! Wasn't sure how it was going to look on me, but it fits really well and I love that I can wear it with black tights and accessories. Perfect little evening dress as well!
Also, getting my hair cut today means I have tried out plenty of hair accessories to see what I like. My new bowler hat from Urban Outfitters looks so much better with short hair, and I love the flower crown (crown and glory), especially for a feminine touch on a day like today!!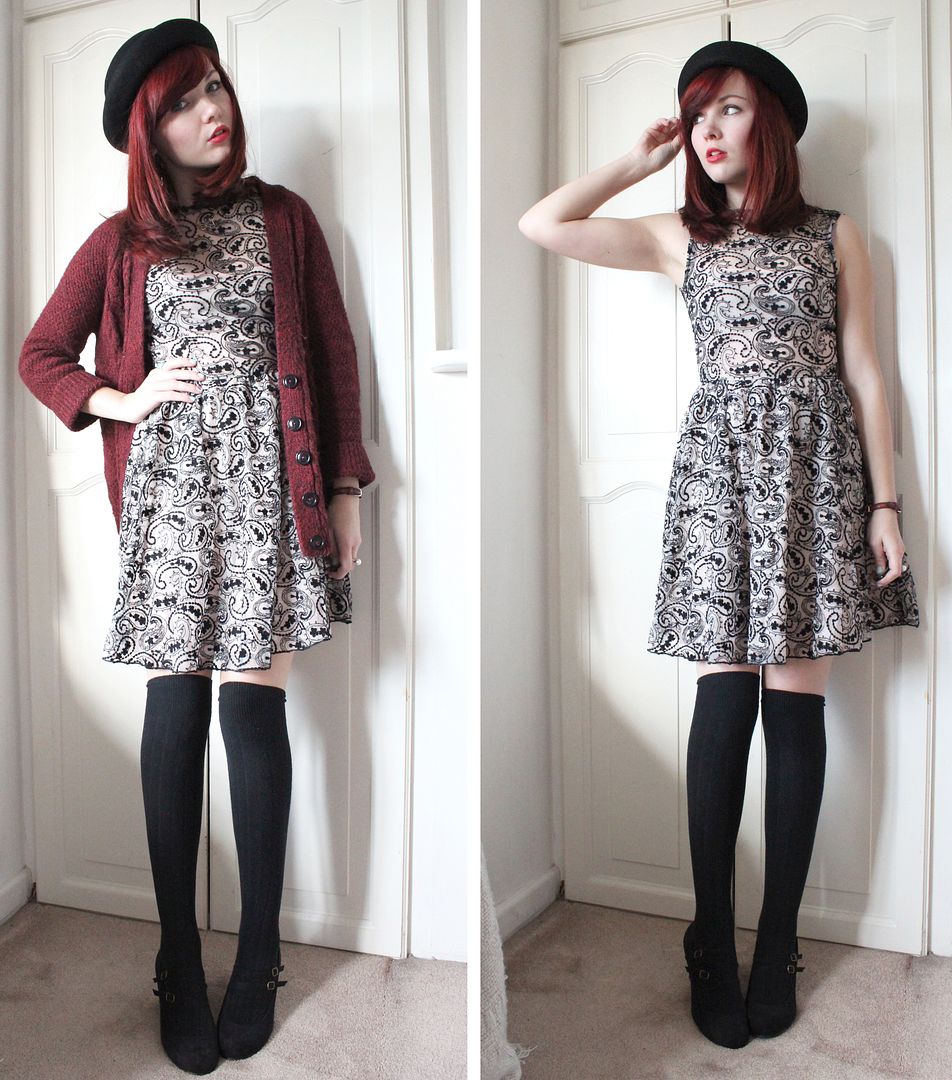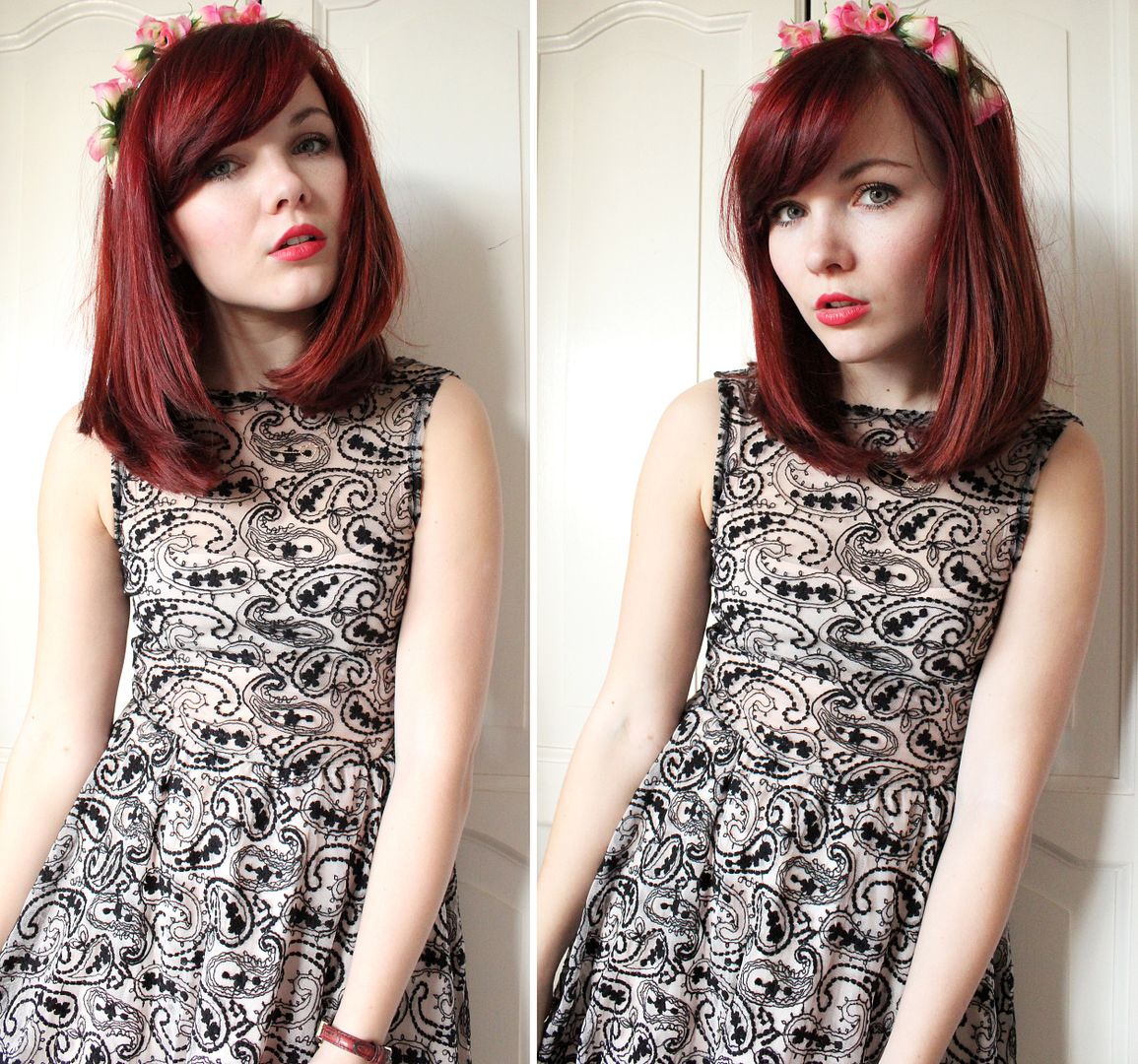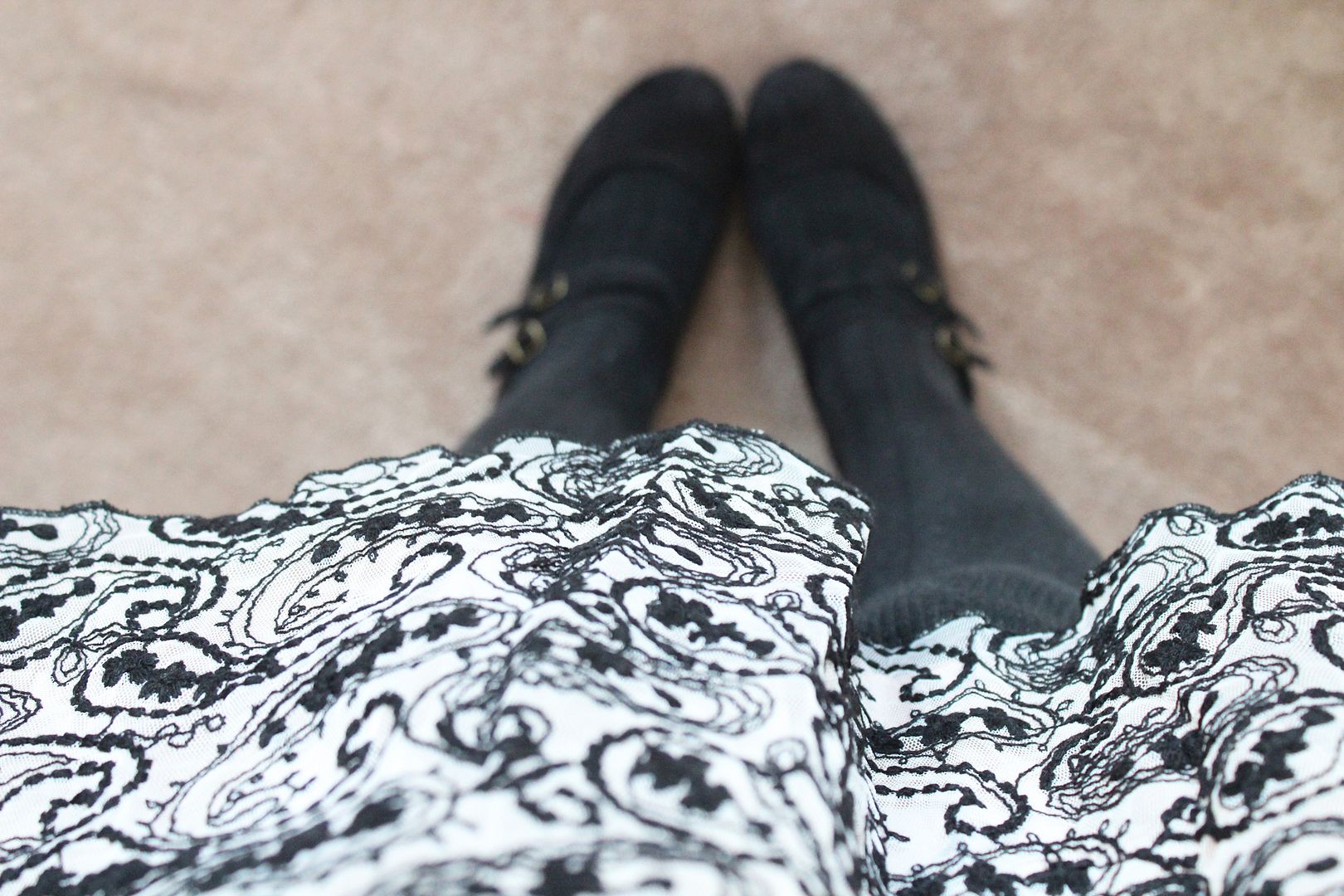 Knee High Socks and Cardie - Both Topshop
Bowler Hat - Urban Outfitters
Love From Paige