Happy Monday Everyone, I don't know what is worse, the fact that the weather has decided to go crappy again, or that the amount of university work is piling up. Even though the new week has started I am still in high spirits after such a lovely weekend.
My Grandparents brought an adorable little puppy on Saturday, so I stayed over for the weekend. This meant I got non-stop play time with the little fellow and this made me so happy. It is amazing how a bundle of fluff can make you so happy! Hopefully he will make more appearances on my blog!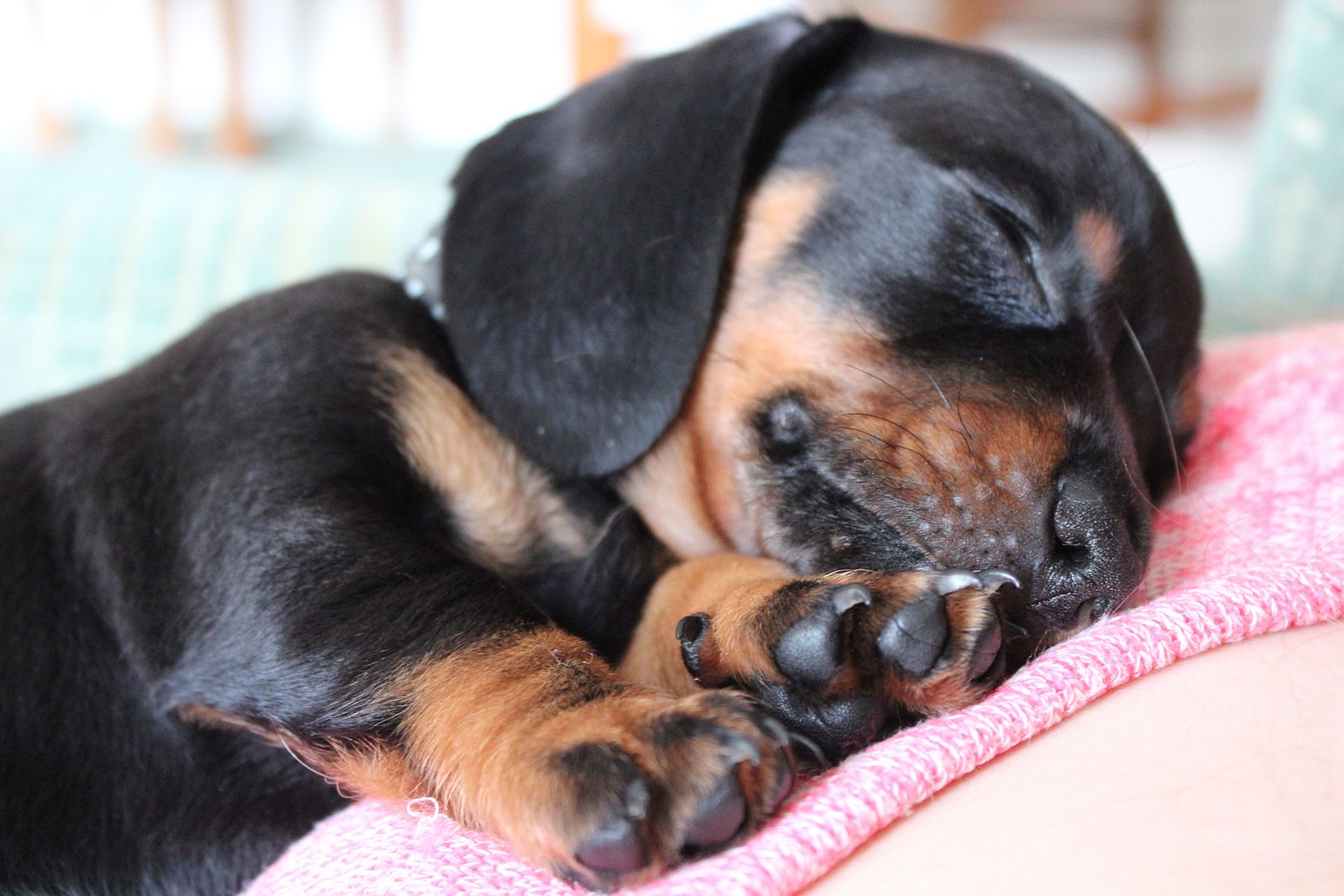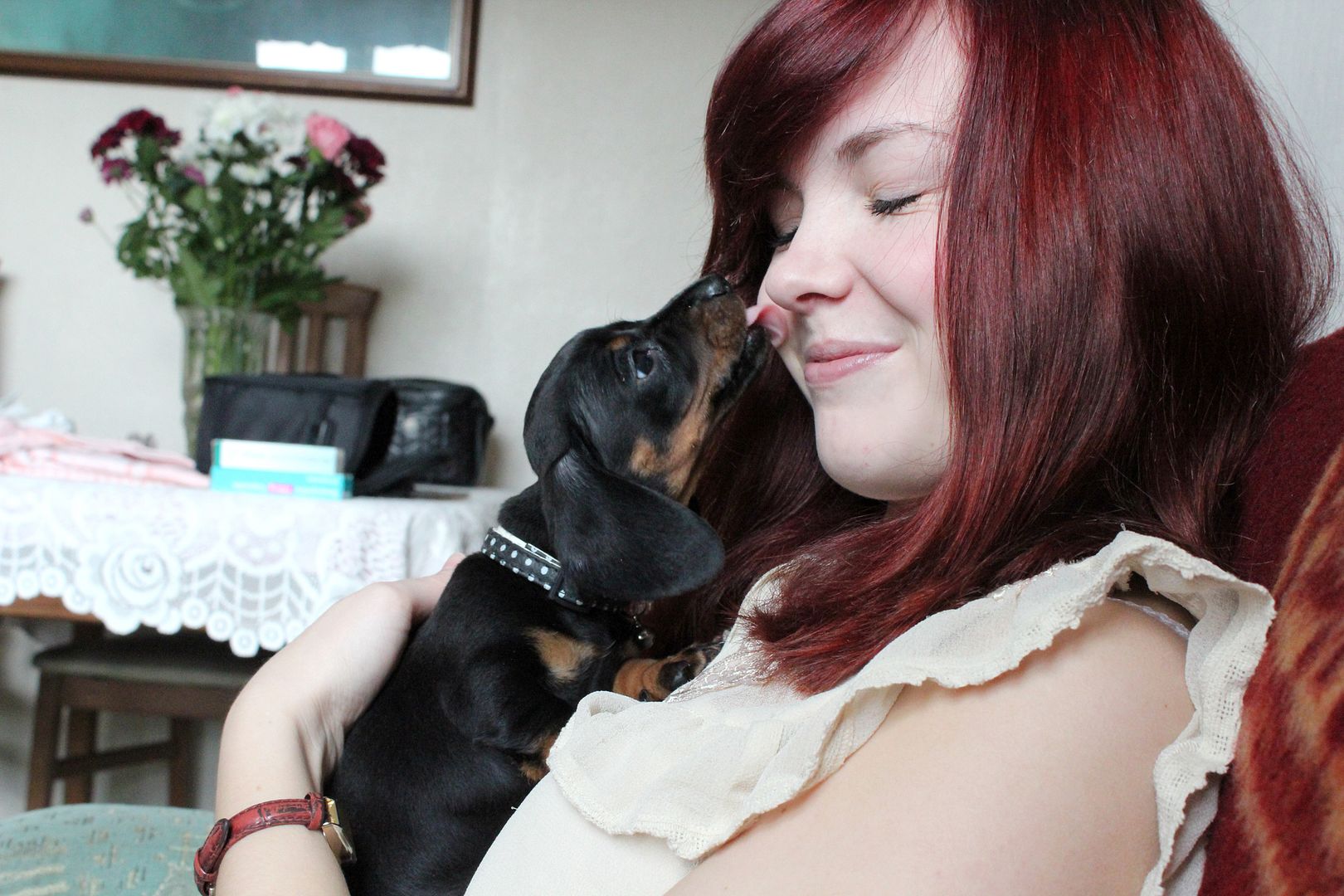 Yesterday, was mothering Sunday and the day turned out to be a lovely success. My sister and I made my mum an afternoon tea, with scones, cake and triangle sandwiches. I don't get to see her much, even though she lives 10 minutes down the road, we just have such busy lives! I wore one of the pretty skirts from Mod Dolly! I love the pretty florals and the colour of this one is so cute. I picked out the pinky-red from the skirt to team it with my Topshop cardigan.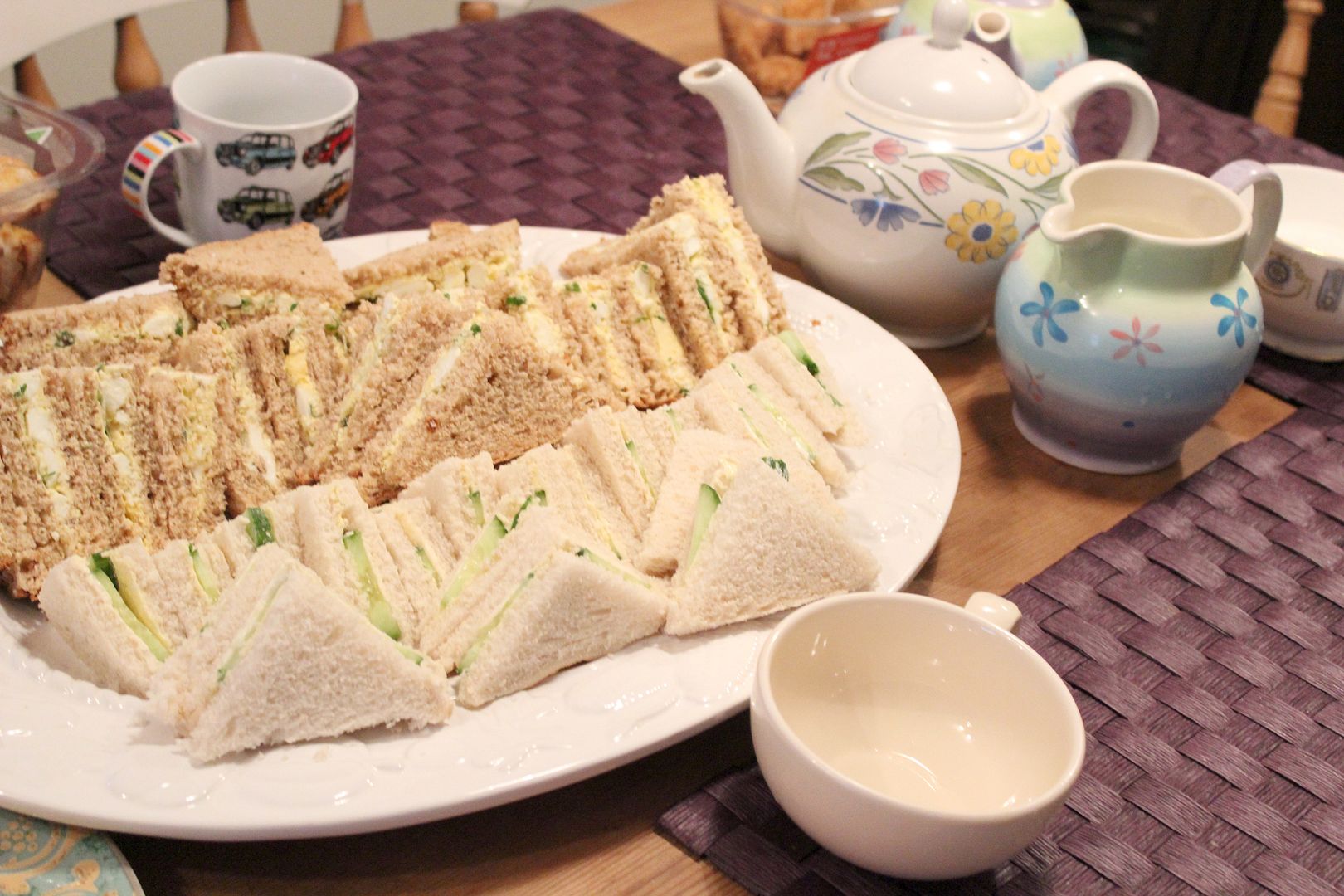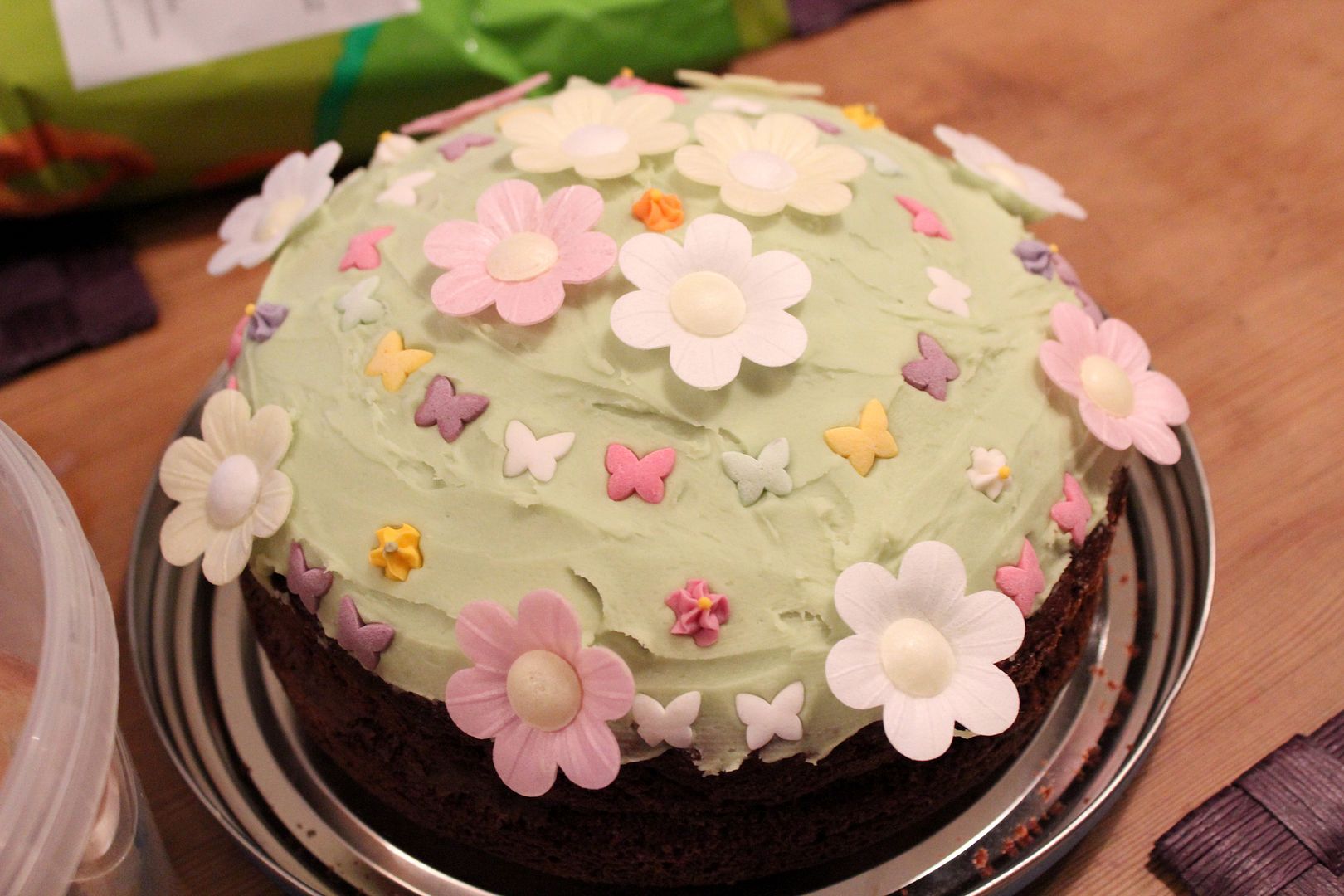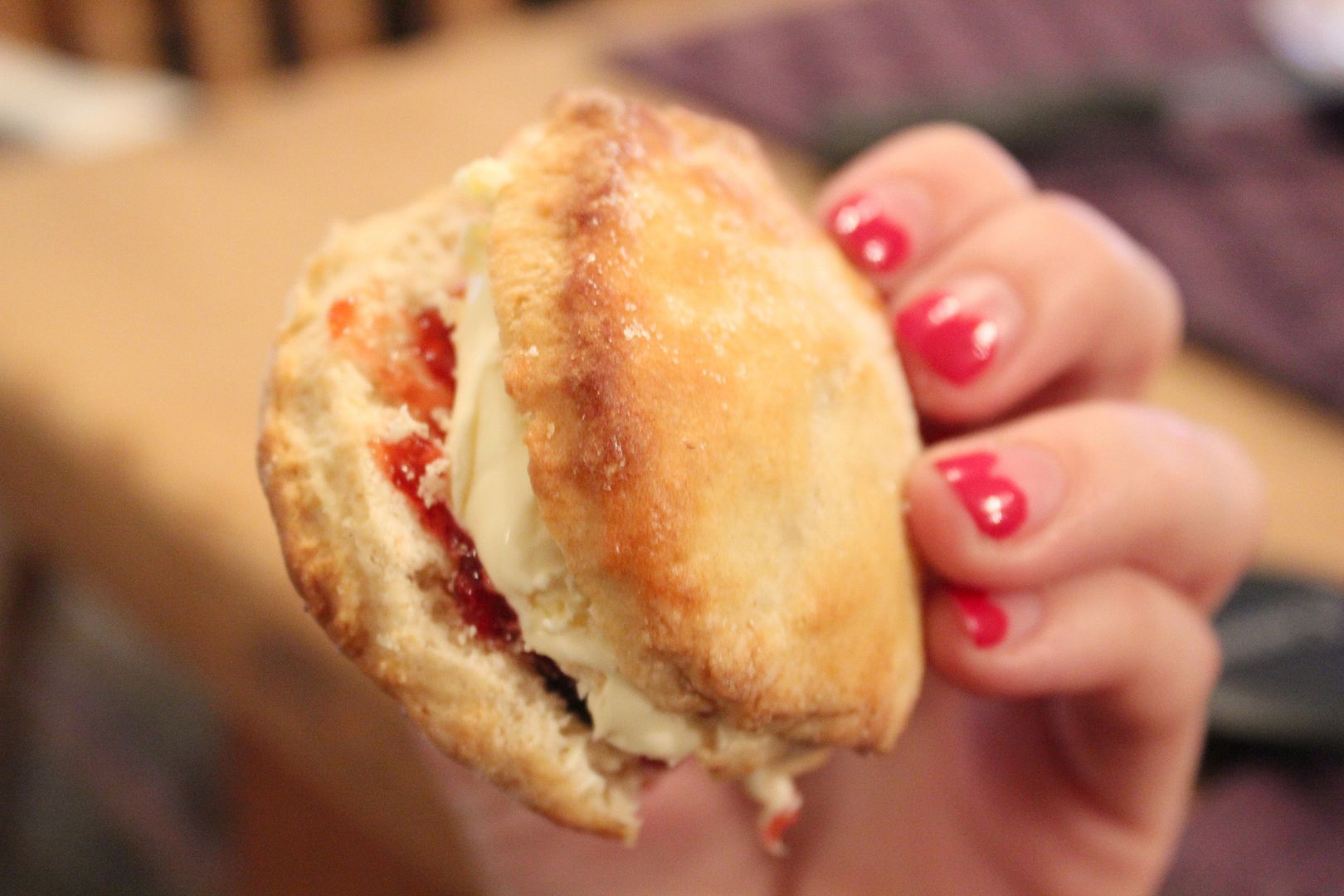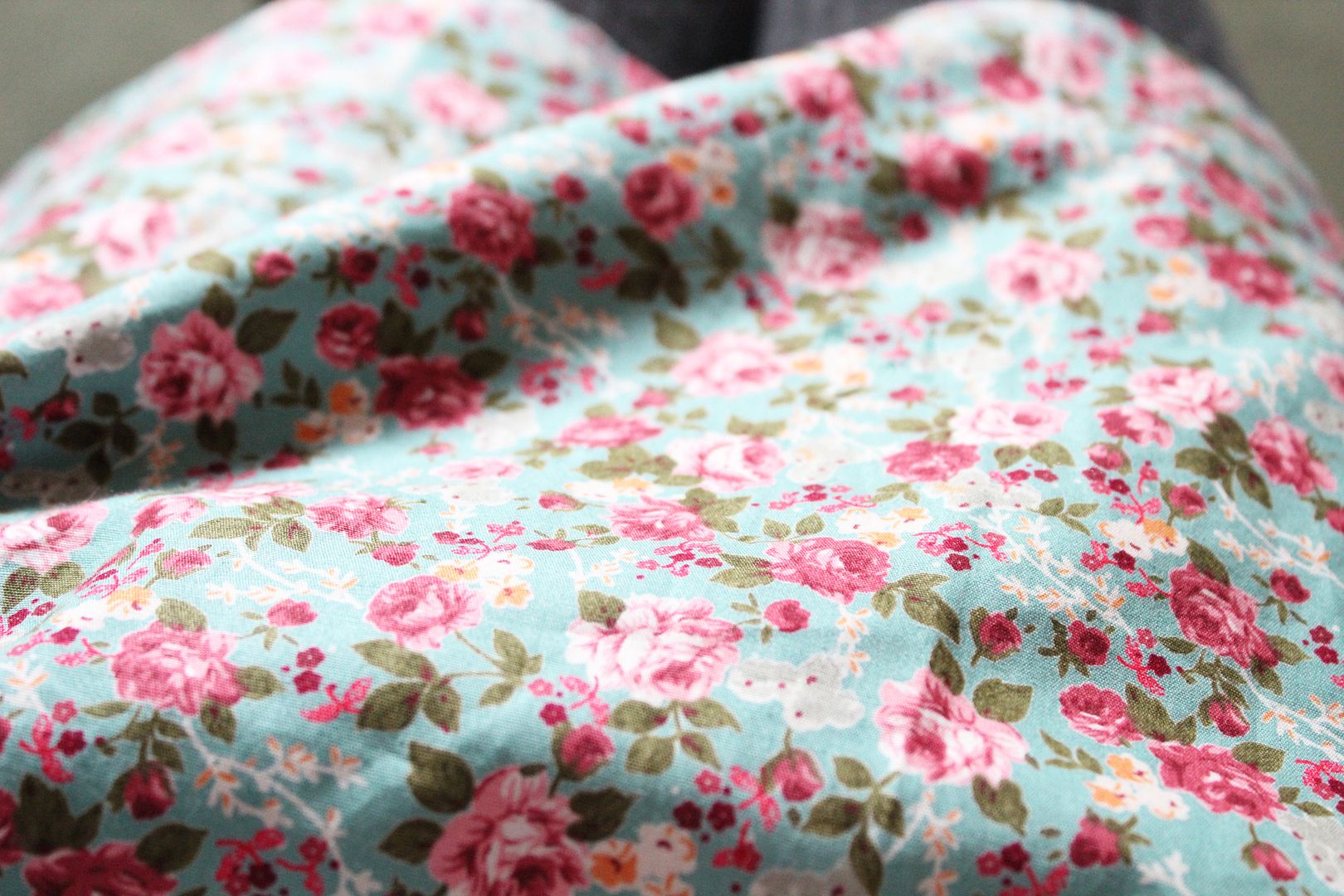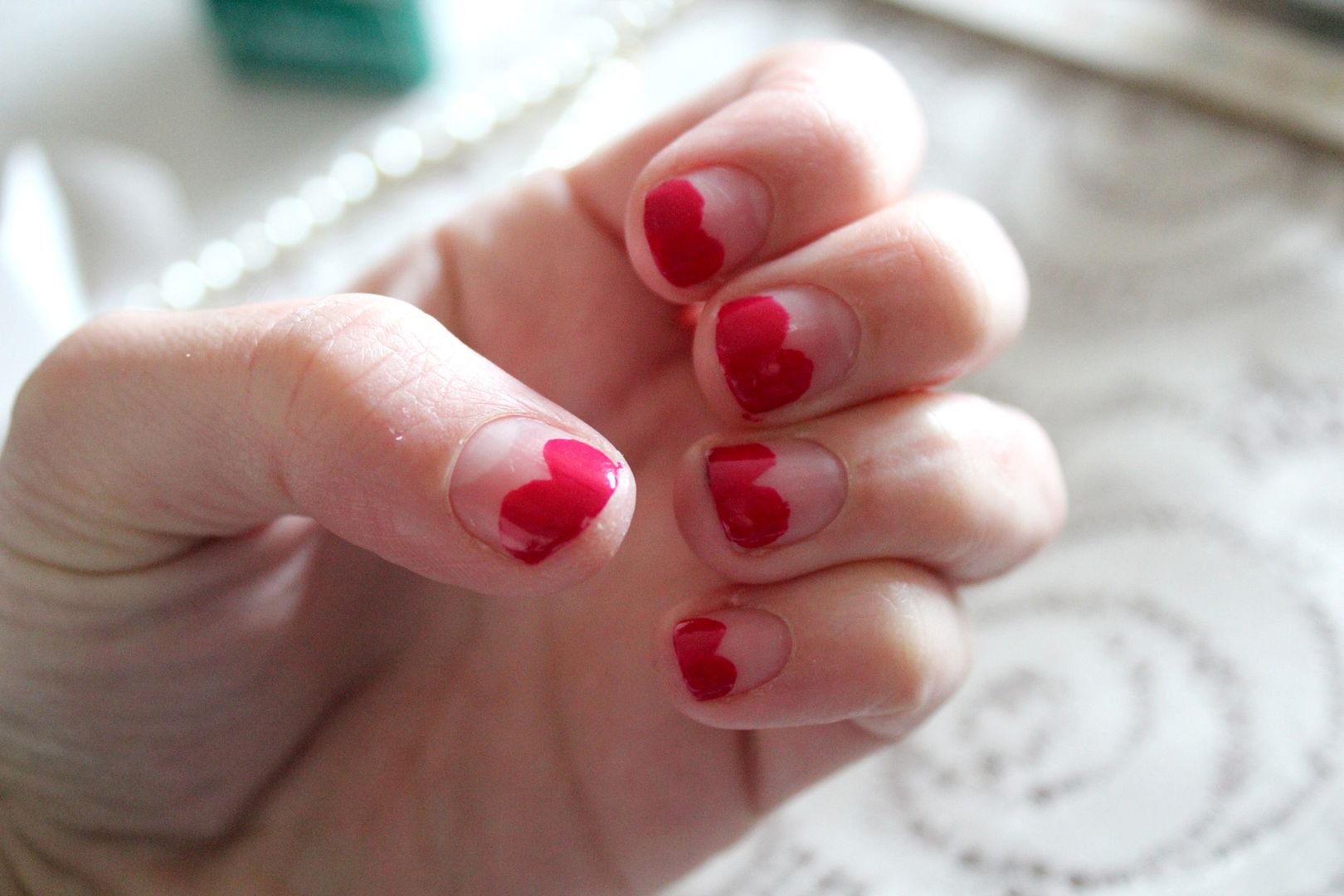 I decided to try my hand at this trend, little hearts I have been seeing a lot of on Instagram.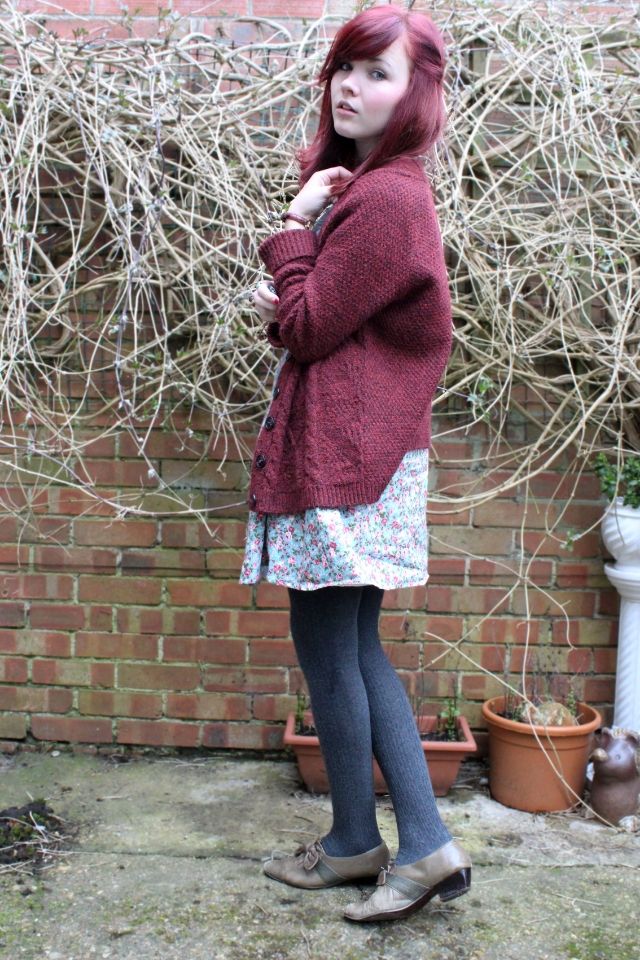 Skirt - Mod Dolly
T-shirt - Topshop
Cardie - Topshop
Tights - Primark
Bow shoes- Vintage